Learn French > French lessons and exercises > French test #85288


Present Perfect (passato prossimo)
Oggi vi parlerò del PASSATO PROSSIMO («vicino»), un tempo del passato detto «perfetto» perché serve per riferire dei fatti conclusi.
PASSATO PROSSIMO
Tempo usato per :
♣
Indicare un'azione finita che si è svolta in un passato più o meno lontano:
Ex :
Ieri sera ho mangiato un gelato: Era ieri sera (passato) e l'ho mangiato (quindi azione terminata).
♣
Per parlare di un'azione finita che è avvenuta in un passato più o meno lontano ma i cui effetti perdurano nel presente.
Siamo arrivati in questa regione venti anni fa.
. Venti anni fa (passato), siamo arrivati (azione finita) ma: effetto nel presente: siamo sempre in questa regione.
♣
Si usa anche per parlare di un fatto che si è svolto nel passato e che continua a svolgersi.
Durante gli ultimi dieci anni, i mezzi di comunicazione si sono molto sviluppati.
Passato prossimo o Passato remoto.
♦ La preposizione 'da' si usa sempre con i tempi: Presente o Imperfetto.
Je travaillais à Milan depuis trois ans quand… = Lavoravo a Milano da tre anni quando…
♦
La locuzione «fa» si usa soltanto con un tempo «perfetto»: Passato prossimo o Passato remoto
Lavorò a Milano quattro anni fa
.
Con il presente dell'ausiliario + il participio passato del verbo.
(Ho) + (mangiato) un gelato.
(avere) + (mangiare).
(Sei) + (andato/andata) a teatro.
(essere) + (andare)
Nell'esercizio seguente, mettete al passato prossimo i verbi tra parentesi. State attenti al participio passato dei verbi irregolari…!
Buon divertimento!!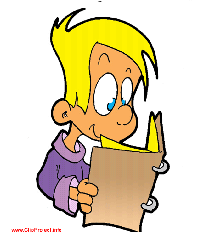 Twitter Share
Italian exercise "Present Perfect (passato prossimo)" created by jod47 with The test builder. [More lessons & exercises from jod47]
Click here to see the current stats of this Italian test



Please log in to save your progress.
---
End of the free exercise to learn Italian: Present Perfect (passato prossimo)
A free Italian exercise to learn Italian.
Other Italian exercises on the same topic : | Past | All our lessons and exercises