Learn Italian > Italian lessons and exercises > Italian test #33840


Pronominal verbs
Present: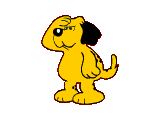 Lavar-si

Nasconder-si

Vestir-si

Io

Tu

Lui,lei,Lei

Noi

Voi

loro

Mi lavo

Ti lavi

Si lava

Ci laviamo

Vi lavate

Si lavano

Mi nascondo

Ti nascondi

Si nasconde

Ci nascondiamo

Vi nascondete

Si nascondono

Mi vesto

Ti vesti

Si veste

Ci vestiamo

Vi vestite

Si vestono
OSSERVA:
Esempio: -I ragazzi si sono lavati le mani.
- Mi sono svegliata alle 8.
Imperative: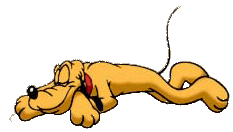 Alzar-si

Seder-si

Vestir-si

Io

Tu

Lei

Noi

Voi,voi

loro

-------------

alzati

si alzi

alziamoci

alzatevi

si alzino

---------------

siediti

si sieda

sediamoci

sedetevi

si siedano

--------------

vestiti

si vesta

vestiamoci

vestitevi

si vestano
Forma riflessiva propria:
Lei si lava con l'acqua (lava sé)
lei si è lavata con l'acqua.
Forma riflessiva reciproca:
Anna e Michele si salutano(lei saluta lui e lui saluta lei)
Anna e Michele si sono salutati
Forma riflessiva apparente:
Domani mi taglio i capelli.
Ieri mi sono tagliato i capelli.
Forma riflessiva enfatica(emphatique) per rafforzare il significato:
Mi bevo una limonata. (Mario)
Mi sono bevuto una limonata. (Mario)
Ho fumato una sigaretta. (Maria)
Mi sono fumata una sigaretta. (Maria)
Forma pronominale:
Lui si arrabbia spesso con me
Si è arrabbiato con me anche prima
Alcuni verbi riflessivi e pronominali con le preposizioni che reggono
Accorgersi di

Dimenticarsi di
Innamorarsi di
Occuparsi di
Ricordarsi di
Sentirsi di
Vergognarsi di
Decidersi a

Mettersi a

Prepararsi a

Sbrigarsi a

Completa con il passato prossimo dei verbi tra parentesi:

Twitter Share
Italian exercise "Pronominal verbs" created by rayanlila with The test builder. [More lessons & exercises from rayanlila]
Click here to see the current stats of this Italian test



Please log in to save your progress.
---
End of the free exercise to learn Italian: Pronominal verbs
A free Italian exercise to learn Italian.
Other Italian exercises on the same topic : Pronominal words | All our lessons and exercises