Learn Italian > Italian lessons and exercises > Italian test #28407


Present: Irregular verbs: ire-arre-urre-orre-are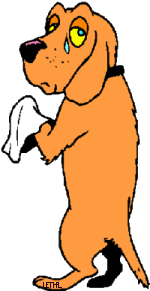 Oggi, rivediamo i verbi irregolari. -
I verbi in IRE....ARRE.....URRE....ORRE.....ARE
Venire

Venir

Uscire

Sortir

Apparire

Apparaître

Dire

Dire

Morire

Mourir

Riuscire

Réussir

Salire

Monter

Vengo

Esco

Appaio

Dico

Muoio

Riesco

Salgo

Vieni

Esci

Appari

Dici

Muori

Riesci

Sali

Viene

Esce

Appare

Dice

Muore

Riesce

Sale

Veniamo

Usciamo

Appariamo

Diciamo

Moriamo

Riusciamo

Saliamo

Venite

Uscite

Apparite

Dite

Morite

Riuscite

Salite

Vengono

escono

appaiono

dicono

muoiono

riescono

salgono
Annegarsi

Se noyer

Distrarre

Distraire

Condurre

Mener

Esporre

Exposer

Andare

Aller

Fare

Faire

Scomparire

Disparaître

Mi annego

Distraggo

Conduco

Espongo

Vado

Faccio

Scompaio

Ti anneghi

Distrai

Conduci

Esponi

Vai

Fai

Scompari

Si annega

Distrae

Conduce

Espone

Va

Fa

Scompare

Ci anneghiamo

Distraiamo

Conduciamo

Esponiamo

Andiamo

Facciamo

Scompariamo

Vi annegate

Distraete

Conducete

Esponete

Andate

Fate

Scomparite

Si annegano

distraggono

conducono

espongono

vanno

fanno

scompaiono


Ora passiamo agli esercizi pratici.
Buon coraggio e tenere il vostro sorriso.

Twitter Share
Italian exercise "Present: Irregular verbs: ire-arre-urre-orre-are" created by michou56 with The test builder. [More lessons & exercises from michou56]
Click here to see the current stats of this Italian test



Please log in to save your progress.
---
End of the free exercise to learn Italian: Present: Irregular verbs: ire-arre-urre-orre-are
A free Italian exercise to learn Italian.
Other Italian exercises on the same topic : Present | All our lessons and exercises