Learn Italian > Italian lessons and exercises > Italian test #116098


P'tit Oups, my love!
P'tit Oups, my love!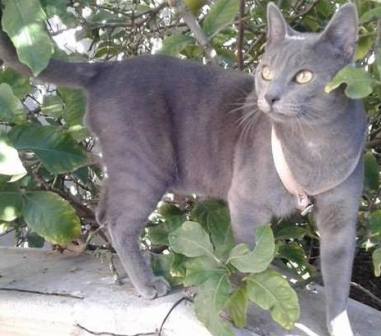 Mi ero giurata di non prendere più gatti in casa, avevo molto sofferto perdendone uno alcuni anni prima.
Quando vidi P'tit Oups però, mi scordai della promessa, e istintivamente me lo strinsi forte al cuore.
Che teneri, quegli occhi che mi scrutavano fin dentro all'anima!
Non seppi resistere. Era piccolo piccolo, stava nel cavo della mano socchiusa...
Il nostro primo incontro fu dalla mia parrucchiera e vicina di casa. Sapevo che alle sue due gatte erano nati i micini, le dissi che li avrei visti volentieri.
Mi portò in giardino. Una grande cesta di vimini accoglieva le due mamme gatte che, sdraiate l'una a fianco all'altra, allattavano i micini.
Ci guardarono tranquille. Si fidavano anche di me perché mi vedevano già da più di un anno.
Mi chinai, ed entrambe le accarezzai, sfiorando volontariamente con la mano alcuni micetti.
Poppavano il latte avidamente, e lanciando sottili versi, andavano goffamente da una pancia all'altra.
Lo spettacolo era di una grande tenerezza, di una estrema serenità.
Quanto amore e quanta premura vidi in quelle mamme gatte!
E mentre meravigliata e intenerita guardavo quelle scene, un batuffoletto di cotone grigio, con la coda a uncino e una gocciolina di latte sul musetto, si staccò dal gruppo.
Si fermò e, incuriosito ci osservò. Poi, inaspettatamente, cominciò a muovere le ciglia, lanciandoci occhiate ammiccanti.
Era così buffo che scoppiammo a ridere. Ma il micetto non si lasciò intimidire, anzi, si avvicinò ancora di più.
Chiuse le palpebre, e con le zampine anteriori si strofinò gli occhi.
Era irresistibile, e il mio cuore l'aveva già scelto. La mia amica non mi avrebbe detto no, visto che voleva regalarli tutti.
Quando finalmente raggiunsero i 40 giorni di età, i micetti furono svezzati. Potei allora prendere il mio e portarmelo in casa.
Era così piccolo che lo chiamai P'tit. Aggiunsi Oups alcuni giorni dopo perché goffo e buffo allo stesso tempo. E poi, suonava bene P'tit Oups!
Adesso, quando ne combina una, mi guarda con insistenza come per farsi scusare.
Di sicuro non è un "Certosino", anche se il colore del pelo, le guancette paffutelle e il sorriso che non lo abbandona mai, mi fanno pensare a quella razza. I francesi, non chiamano forse il "Chartreux" "le chat souriant"?
P'tit Oups mi ha conquistata per la sua simpatia straripante e, adesso che è cresciuto, continua ad ammaliarmi per il suo incedere elegante.
Sì, è vero, da quando ce l'ho in casa, la mia vita è completamente cambiata!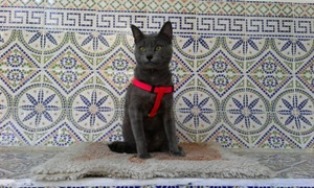 Twitter Share
Italian exercise "P'tit Oups, my love!" created by bya56 with The test builder. [More lessons & exercises from bya56]
Click here to see the current stats of this Italian test



Please log in to save your progress.
---
End of the free exercise to learn Italian: P'tit Oups, my love!
A free Italian exercise to learn Italian.
Other Italian exercises on the same topic : Tales | All our lessons and exercises